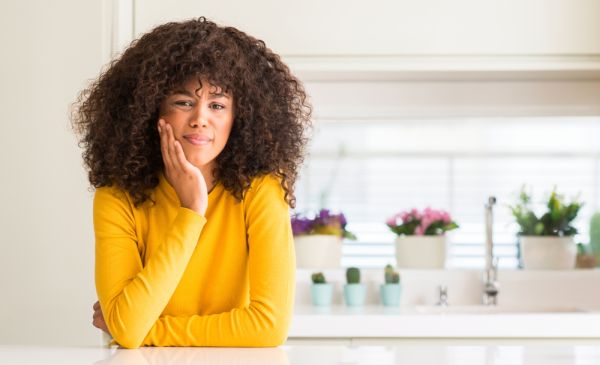 A Riverside Dentist Talks About 3 Common Sports-Related Dental Injuries
Are you interested in finding a Riverside dentist? Choosing a dentist who lives in your local area makes it very convenient for you or your family members to make it to all of their dental appointments. Preventative dental appointments are an essential part of your overall good health, as well as any dental appointments necessary for addressing any existing dental problems.
Having a dentist nearby is also beneficial should a dental emergency arise. Dental emergencies often require immediate treatment and when a dentist lives in the same city you do, it will only take you a minimal amount of time to arrive at their office.
A Riverside dentist on 3 common sports-related dental injuries
Many parents who have children who play sports make a decision to choose a locally-based dentist. They figure if anything were to happen to their child during their sports play that causes them to suffer any mouth-related injuries they can make it to the dental office in a short amount of time. While some sports injuries are not considered an emergency and therefore do not require emergency dental services, others require immediate treatment.
The list below includes three of the more common dental sports injuries dentists treat.
1. A fractured, cracked, broken or loose tooth
A tooth that has been jeopardized due to a fracture, crack or break needs to be carefully evaluated by a dental professional before offering a treatment plan. If the pulp is damaged, a root canal is likely the next course of action to save the tooth. A loose tooth needs to be repositioned and stabilized by a dentist quickly, which allows for the highest chances of saving a loose tooth due to a sports-related injury.
2. Lip and/or tongue lacerations
A laceration to the lips or tongue requires pressure to be placed on the area in order to stop the bleeding. If the bleeding does not stop within 15 minutes or is severe, a trip to the dental office is necessary. Depending on the severity of the laceration, a dentist will treat the patient themselves or recommend they visit their local hospital's emergency room for treatment.
3. A completely knocked out tooth
A tooth that is completely knocked out of one's mouth while playing sports needs immediate dental treatment. The knocked out tooth must only be picked up by the crown and then immediately placed in one of the following environments until it can be given to a dental professional: Whole milk, saliva, a saline solution or under the person's tongue. The time allotted for the person to make it to the dental office in order to save their tooth is about two hours.
Are you currently in need of a dental appointment?
If your goal is to find a Riverside dentist, we hope you will consider using us to provide you with the dental services you need for good oral health. Since we are presently accepting new dental patients, we invite you to contact us now to make an appointment or you can choose to stop by and meet the team at a time that works for you.
We can provide you with the preventative dental services you need, any dental restorations that will improve your oral health and any emergency-related dental situations that may occur. If you have any questions for us, please do not hesitate to contact us.
Request an appointment or call Dr. Morsy Dental Services at (951) 686-7420 for an appointment in our Riverside office.
Check out what others are saying about our services on Yelp: Read our Yelp reviews.